In order to correctly communicate the value of a quality product to those who eat it, it is important, first of all, to invest energy in creating this value from scratch, taking care of all the development phases.
This is what they do at Gabbi Agricultural company. A family business located in Francavilla D'Ete, in the fantastic setting of the Marche hills. Theirs is a story with deep roots. Today the company is managed by Roberto and his son Fabio, but it all starts with the previous generation who, as in all respectable peasant stories, raised farm animals in the countryside around their home.
Dedication, passion and willpower guided the drafting of the project for the construction of their new estate. Despite the Covid slowing things down, Fabio never lost heart and, together with the construction companies, managed to complete the entire investment plan envisaged by the "Rural Development Programme of the Marche Region 2014-2020 Submeasure 6.1.A Start-up aid for the establishment of young farmers".
Today it boasts a brand new chicken shed, a modular slaughterhouse, a small sales point and a mill for the preparation of feed. From its fields it obtains the cereals and maize necessary for the mixtures with which the animals are fed. The Kabir chickens are reared on the ground, as they used to be, and are left to roam freely around the estate, which is full of fruit trees. Fabio, together with his family, takes care of them every day, monitoring every stage of their growth.
He contacted Self Globe for the processing part of his project. In collaboration with Sint Tecnologie S.r.l., our manufacturing partner, we designed and built a small containerized plant for poultry slaughtering. It is a 6-metre structure strictly compliant with food standards with a small bathroom – changing room, a clean area, a dirty area and a cold room for storing the finished product. It perfectly respects what were the initial requests and needs to be met. "What I want is to be able to count on a closed circuit and zero km," says Fabio. "To market a healthy, genuine and quality product that makes a difference compared to what we find on the market every day; not just any chicken!".
Fabio has taken over the old barn code that his grandfather had, because it is to him that he owes the rich teachings and passion for this noble profession. He has combined technology and innovation with the increasingly topical concept of the green economy, equipping the shed with photovoltaic panels for energy production.
A young, innovative and sustainable project that focuses on a short, controlled supply chain and fully embraces Self Globe's mission.
Project Info
---
avicoli
---
Italy
---
6 Metri
Customer

Il Campagnolo della società agricola Gabbi
Partner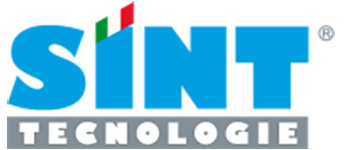 Our solutions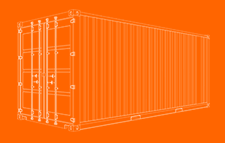 Have you ever thought of building your own customized processing company? Configure it or create your own point of sale through our technology
Find out more